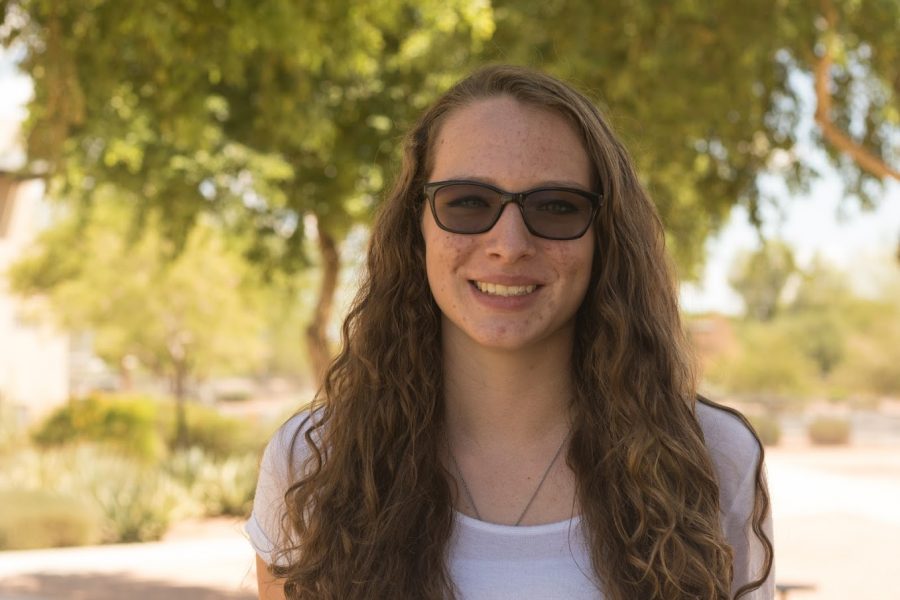 Blaring alarms and a pestering puppy is how Velvet Wahl wakes up every morning. From home to school to socializing, Wahl is always on the run.
This is her third year taking journalism and she loves how challenging it can be. Wahl joined journalism because it gives her an opportunity to write and learn new writing styles.
She enjoys reading books, from horror stories to romance novels, and is an aspiring writer.
Velvet Wahl, Editor-In-Chief
Apr 25, 2018

Social Media: The Double Edged Sword

(Story)

Apr 03, 2018

Knowing Yourself; What is Self-Esteem?

(Story)

Mar 02, 2018

Mental Illness and the Stigma behind it

(Story)

Nov 15, 2017

Child Development Hosts a Daycare Program

(Story)

May 11, 2017

New Athletic Director

(Story)

May 05, 2017

Coyotes Gather To Pay Respect To Fallen Classmate

(Media)

Mar 23, 2017

Elevate For Tomorrow Conference

(Story)

Feb 08, 2017

Historical soccer season comes to an end for Lady Coyotes

(Story)

Jan 31, 2017

Girls Soccer Wins Region Qualifies for State.

(Story)

Jan 12, 2017

Girls soccer fall to No. 14 Seton Catholic

(Story)

Dec 08, 2016

Coyotes Declawed Against Mustangs of Sunrise Mountain.

(Story)