Things To Do on Valentine's Day
Hang on for a minute...we're trying to find some more stories you might like.
Everyone does something different on Valentine's Day.  It can range from going out with your family, to spending time with your friends.  It all just depends upon what you want to do.
Some people have a tradition with their families, where they go out together and have dinner.  Some families stay in and eat dinner at home instead.
"On Valentine's Day, I typically do something nice for myself and spend time with my family," junior Gabby Martinez said.  "I like to spend time with my family and my friends.  I stay home since most restaurants and places are busy."
Some people go out with their friends instead of being at home with their families.
"Every year I go see a movie with one of my friends," senior Kaci Beyer said.  "Valentine's Day has never been big in my family and we don't really ever do anything.   Not even my parents."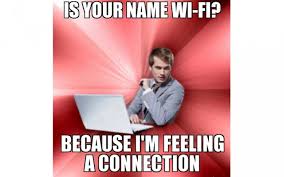 Other people spend all day or the entire afternoon with their families.
"I spend the day with a lot of my family members and we play games," sophomore Kahlan Mower said.  "We play Corn Hole, Monopoly, and Just Dance.  Our family just likes to spend all the time that we can with each other."
More often than not, people spend time with their boyfriend or girlfriend.  They typically end up spoiling each other.
"I think some people get caught up in thinking that Valentine's Day is exclusively for couples, but it's not," said Martinez.  "It's about showing your love for your family and friends who make you happy."
However, there are often the people who do not do anything for Valentine's Day.
"I don't usually do anything.  I sometimes will buy things for my friends, but I don't really participate in Valentine's Day," senior Hailey Smith said.  "Sometimes my mom will buy me some candy."
Some families get together, have fun, and hang out together.
"I mostly just spend time with family and tons of food," sophomore Derek Pendleton said.