Capturing the Beauty of a Smile
CHS photographers carving a niche for themselves as successful portrait artists.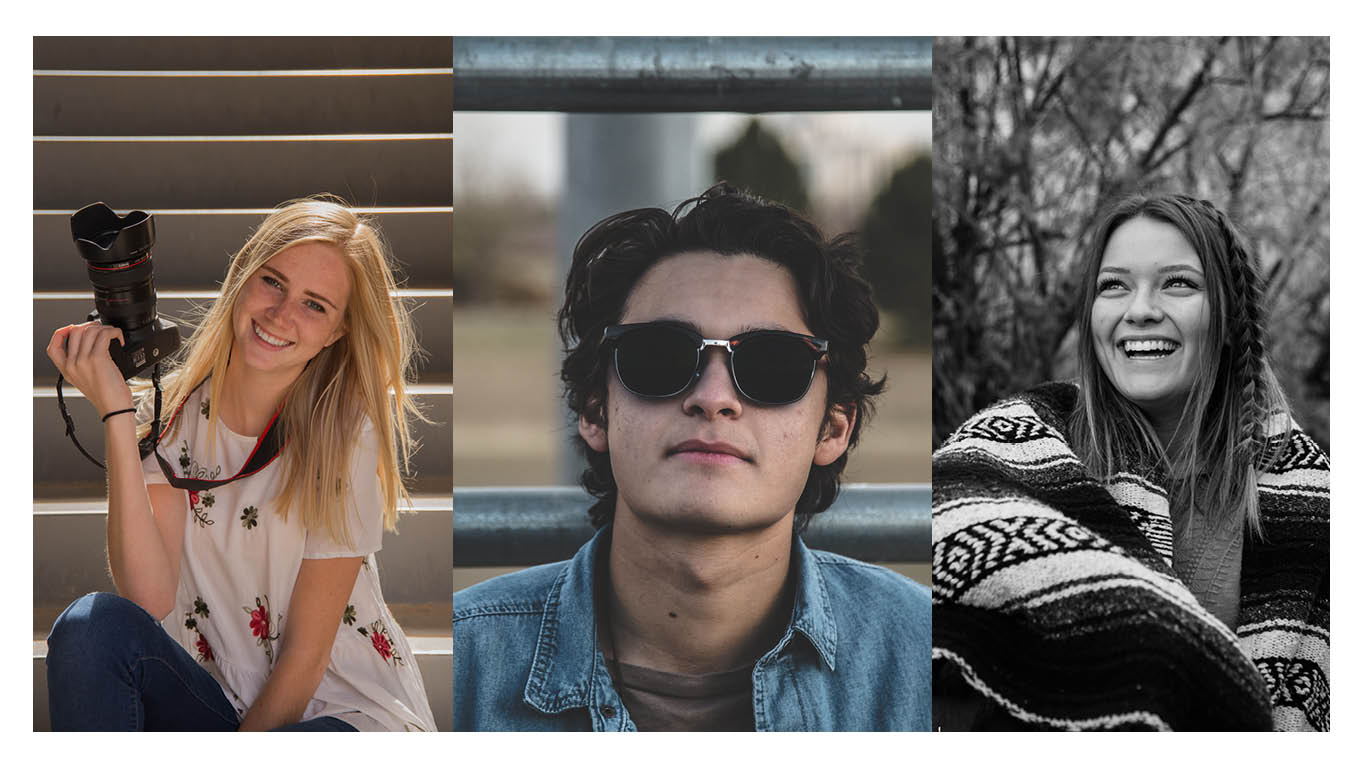 Prom and graduation season is right around the corner and who doesn't want amazing photos to commemorate the moment?
You don't need to look too far for a great photographer, several students on campus have turned their interest in taking pictures into a profitable passion. Adrian Alcaraz is a junior who specializes in portrait photography. Alcaraz' spark for photography started in Kris Wood's class. Woods influence made Alcaraz love photography.
"I took photography for a year and then decided I wanted to do my own thing," Alcaraz said. "At first I used it as a distraction, then I actually fell in love with it and I just do it because it speaks to me."
In order to better himself at his craft, Alcaraz goes out and shoots every day he can. But the time behind the lens often serves as an escape from the pressures and drama of teenage life.
"It takes my mind off of society and all that's going on," Alcaraz said. "I just pick up the camera and shoot, that usually gets me distracted, it keeps me going."
Alcaraz works with Downtown Gilbert and takes pictures for their events. One of his biggest and most memorable shoots was a fashion show.
"The first time Downtown Gilbert asked me to shoot with them, I was expecting to be shooting younger people instead of models," Alcaraz said "So I showed up and there was like 20 models there and they were like, 'okay start shooting.'"
To make his clients feel more comfortable in front of the camera, Alcaraz asks a few questions to get to know them better.
"I just make a joke and they'll usually laugh, and that's when I take a picture,"Alcaraz said.
Senior Sydnee Brokaw is a photographer with a great eye and lots of experience. Her love for photography started when her mom pushed her to join Woods class.
From there, Wood inspired her to get to where she's at now. Like Alcaraz, Brokaw enjoys taking portraits as well.
"I like capturing happiness and smiles and what they are as people not just like fakeness," Brokaw said.
Often quiet and reserved at school, Brokaw uses photography to relax and show her creative side.
"I just really enjoy it because you get that essence of something that you've captured and you can see your work displayed and you're like, 'wow I took that,'" Brokaw said.
To make her subjects feel and look amazing, Brokaw talks to them and gets them excited.
"I just like say weird words to like make them laugh, then I just get that perfect moment of them, just like pure laughter," Brokaw said. " I just tell them to be themselves and just loosen up their muscles."
One of Brokaw's most memorable shoots was showing people the true beauty of dance.
"I took Brileigh Allen out and I just had her do a bunch of dance poses and it was just super fun," Brokaw said. "I got one picture where she like bent her back and the light came perfectly."
Abby Schultz is another one of Combs' talented student photographers. She started her career in beginning photography her sophomore year. To her photography is a connection to a once untapped talent, art.
"I never thought myself to be an artsy person but photography is like my form of art that I can have for myself," Schultz said. "I've never been one that's good at drawing and athletics or anything like that, but photography can be the thing that I have that is my art. It's my interpretation of things and nobody can tell me that 'oh thats not right.'"
Schultz's favorite shoot was a collaboration with Sydnee Brokaw. They took two girls out to a new location and tried some different things.
"They looked like they were like 17 but they were 13 and 14 they were super young and they were so pretty, it ended up being amazing," Schultz said. "We got such great shots, the sun was amazing, we had awesome props that we brought and we didn't think they would work either but we just went for it and it worked out so good. They are some of my favorite shots, they're just beautiful and pristine and the colors are great. I really think I have never been more excited to edit pictures in my entire life, they turned out amazing"
Schultz tries to maintain a fun and energetic attitude when she shoots.
"I just have fun with them, I like to capture more of the in between moments, like when they're laughing," Schultz said. "I tell them to laugh and if they don't laugh hard then I tell them a joke. It's not like I'm a photographer, I'm your friend and if you're more outgoing and you just make it fun then they'll have fun too."
Like many artists, Schultz sees photography as a way to express her self creatively.
"It's my own thing and I can do it the way that I want to and no one get tell me that it's wrong or its right," Schultz said. "It can be my own interpretation and I can capture the moments that sometime you miss out on."
If you are interested in booking one of these talents photographers for a graduation or prom shoot you can reach them through direct message on instagram or twitter, or if you're old fashion you can shoot them an email.
Ig: @alcarazphoto
Email: adrianalcaraz|@outlook.com
Twitter: alcarazphotos
Ig: sydneeb.photography
Email: [email protected]
Ig: abbyschultzphotography
Email: [email protected]