The Love for a Child Turns Into Job Opportunity for CHS' Jacobs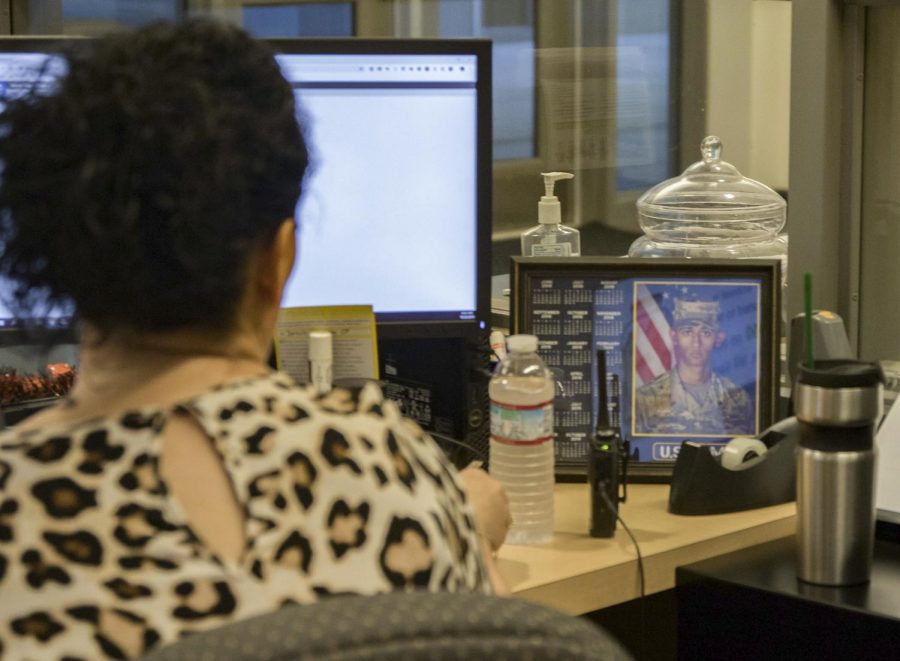 Bernice Jacobs is one of the friendly faces to greet you when you enter the front office, but she is also a loving mother. Every step she has taken in her career has been in hopes of being there for her child.
Jacobs grew up in the small, border town of Nogales, Ariz. where she lived until she met her husband. The two have been married for 21 years and are parents to CHS alumnus, Nathan Jacobs.
Prior to working in education, Jacobs was a dental assistant. Once her son was born, Jacobs decided that she needed a job that allowed her to always be around for her son.
"I figured I needed to be with him when he started school and there for him after school," Jacobs said, "So I got a job working in the kitchen at Harmon Elementary. it was perfect for me because I was there in the mornings to send him off to school."
Jacobs worked at Harmon for three years and then began working with the Combs Kids program before and after school until she noticed there was a position open at the high school. Coincidentally, it was posted just after Nathan had started his freshman year. Long story short, Jacobs has been working here for five years now and has found her home as a professional.
"I love it and I love the staff; you get to know the kids and the kids are great," Jacobs said.
When she isn't verifying teachers attendance, Jacobs enjoys going fishing with her husband and enjoying their time together. She's also happy to have her son back from bootcamp and likes to spend time with him.
"I'm very proud… I'm proud of him. I'm glad he made it through [and] pushed through it all," Jacobs said.
Throughout her life, Jacobs has grown to take pride in her family members. In particular, she expresses gratitude and love for her Aunt Alvia and Uncle Joe.
"They've just been very positive in my life and when I didn't have anyone there to support me or encourage me and keep me going," Jacobs said.
Jacobs is also very close to her sister and her mom and goes on to say that they are all "thick as thieves" and that it has always been family first for her.
However, even though her son has graduated, Jacobs plans to stay right where she is. CHS has become a second home for her, and in turn, the coyotes have become her second family.