Forced to Take a Foreign Language Led to Love of World Culture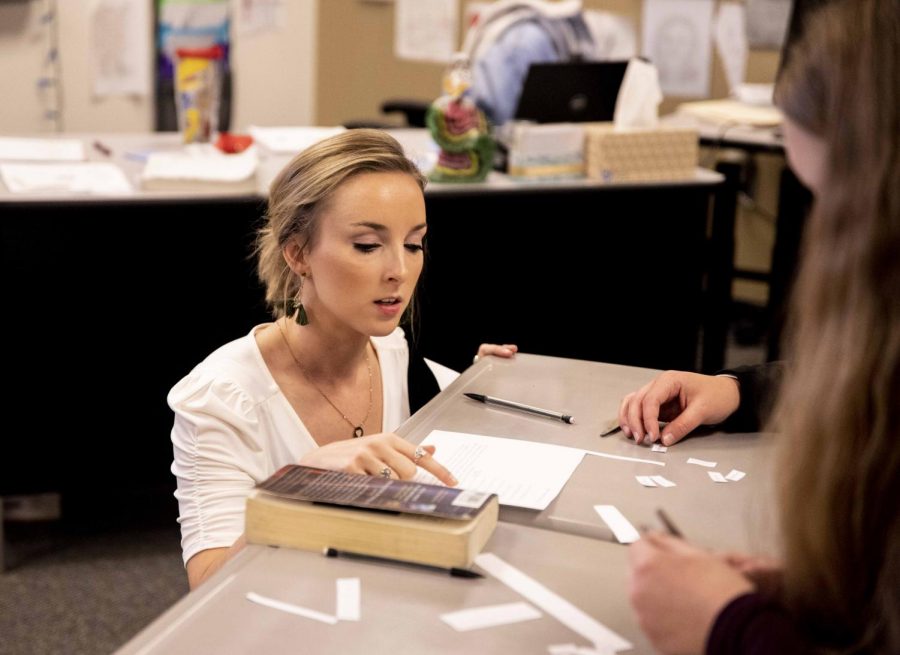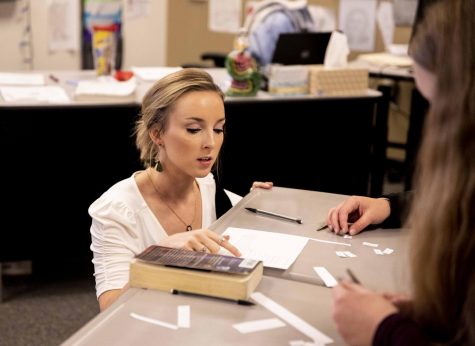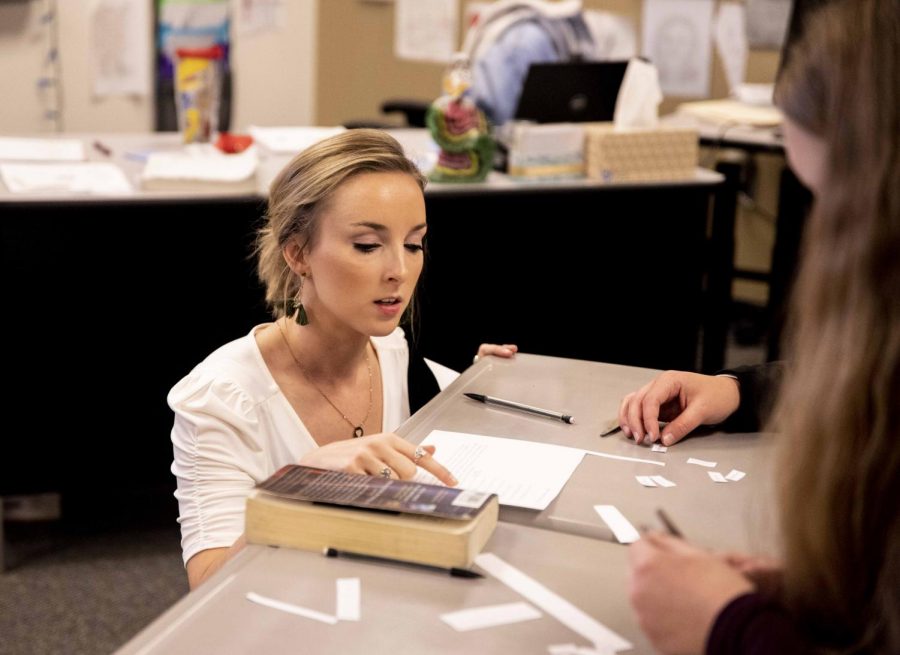 Many students dread taking a foreign language, not because it's hard or boring, but because they have to be there instead of in a class they had more freedom in choosing. New spanish teacher, Allison Meads, felt this way not so long ago when she was a high school freshman.
"In high school, I just took spanish because it was required, then I [learned] it's not just words… I'm learning a different way of life," Meads said.
She saw spanish as an opportunity to connect with people from all over the globe.
"Millions of people around the world speak spanish," Meads said. "[And] now that I speak spanish, I can communicate with all of those people.
Meads has always had a love for travel, and acquiring this new skill allowed her to live like a local for five months in Salamanca, Spain. Lately, however, her travels have been more stateside.
Meads was born and raised nearly a thousand miles northeast in Kansas. As a youth, she competed in gymnastics as well as pole vaulting.
"Gymnastics was like, my thing… so growing up I didn't have much of a social life [because] that took up a lot of my time," Meads said.
Though she didn't hang out with friends so much, Meads was very close to her family and still is.
"My dad is like my person, I miss him so much, he was just the most supportive dad," Meads said. "Now that I'm an adult, I look back and see all the little things he did for me… the extra time he spent just to teach me something and I'm so much more appreciative of that now."
Meads was also very close to her grandma.
"She's the person I get all the joy from, I literally would go to her house once a week just to hang out and talk with her," Meads said. "At that time, I wasn't very close with my mom so it was my grandma, I tell her everything."
In high school, Meads faced many struggles in her personal life. She was diagnosed with anxiety as a teenager, presenting her with problems people couldn't see from the outside.
"I went through a really hard time… and people wouldn't know that because I held it in," Meads said.
This experience, instead of defeating her, taught her a valuable lesson that she hopes to pass on to her students.
"It's all about attitude… there's gonna be days where you don't feel like showing up and it's just not a good one, but you don't know what other people are going through," Meads said. "So no matter how you feel in the moment, you need to treat people with respect and be kind [because] high school is a tough time in life."