New Theater Production, "Harvey, opens Dec. 7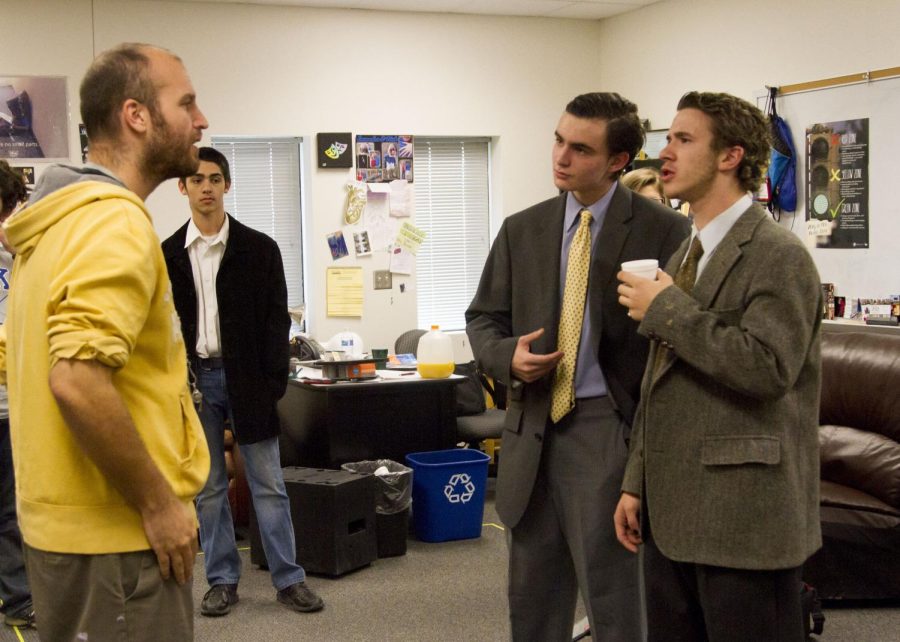 "Harvey", a play written by Mary Chase in 1944, is being put on by the Combs High School's theater troupe in December.
   "Harvey" is a comedy about a man named Elwood P. Dowd, played by Spencer Mattson. Dowd is a somewhat insane man who sees an invisible, six foot tall, talking rabbit.
  "This causes problems for his family as they have to deal with all of the social shenanigans that happen with having a crazy person," said theatre teacher, Nicholas Smith. "Until other people start to see Harvey too, and it's all a question of whether he is real or not."  
Dowd is related to Myrtle Simmons, his granddaughter, played by Aaliyah Esquivel, and Veta Simmons, his sister, played by Kayla Santos.
  Veta tries to get Dowd institutionalised where the Nurse, played by Jenna Singh, calls upon Lyman Sanderson, the doctor played by Tyler Palomo, to get a professional opinion.
   Students have been studying their lines for the past month.
 "I'm so happy with where it's at, all of our actors have put in amazing hard work,"  Laine Wise, who plays Miss Tewksbury, said.
  All of the actors are super excited for this upcoming show.
"I think it's going to turn out better than then the last one," Singh said. "And since this play is a comedy more people should go see it."
The play will run December 7th, 8th, and 9th from 7-9 p.m.