Band Concert
With the band directors arms going up to start the band also came silence, the crowd waited for the band to begin playing. They knew that the students had been preparing for this event to show the audience what they can do.
"The Wind Ensemble as a whole has prepared quite a bit so we should be alright," trumpets second chair Tony Chard said.
This event took place March 22nd at Combs High School was for everyone, but it was special for some people.
"This event is to embrace relationship between family and friends and to show what the band can do," tenor saxophone first chair Daniel Savary said.
Before the performance had even began the student were ready to show what they have learned.
"I know that I will be performing perfect, I have been practicing in the band room I know I'm ready," percussionist Darek Dunbar said.
Although the Wind Ensemble only had a week to practice they still believed that they were ready.
"Some of the students in the Ensemble haven't been have the music that long so there might be a few mistakes, but all in all I think that they are going to perform great," Dunbar said.
In the end with the little time they had to practice the crowd all cheered and clapped for the band.
"I think that it was a great inaugural event [and] the band did really well considering the limited rehearsal time they had leading up to this event." Band Director Jedadiah Mixdorf said, "I'm really excited to see what our next concert is going to be like.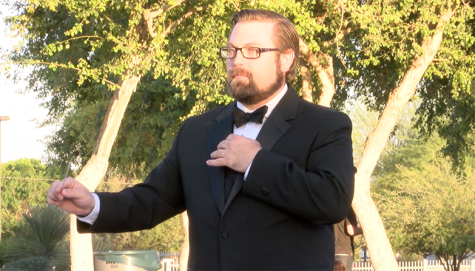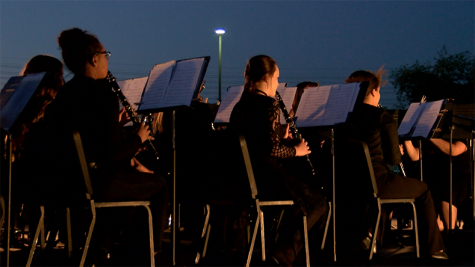 Austin Villegas