Six Year Comeback
They. Are. Back. You heard it right. The Jonas Brothers are back and here with their new single "Sucker".
After teasing a reunion only three days before releasing the single, it was confirmed when a snippet was filmed with James Corden, on Carpool Karaoke trailer. The official music video was released at midnight on Thursday, Feb. 28, a day after the group announced their return.
In the music video, the brothers were joined by the "J-Sisters," including Priyanka Chopra, Danielle Jonas, and Sophie Turner. Shortly after the video was released, the song sky rocketed to #1 on trending on YouTube, #1 on US Top 50 on Spotify, #3 on global also on Spotify, #1 on Apple Music, and #1 on music videos also on apple music. Needless to say the fan base is still going strong after a six year wait.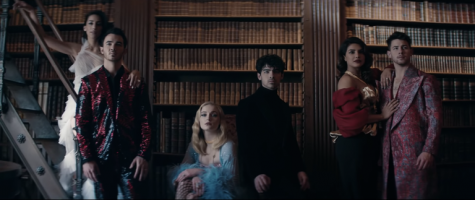 Along with their music video from last week, the Jonas Brothers will be on the Late Late Show all week with James Corden.
"About a year-and-a-half ago, we started filming a documentary… [that] tracks kind of our childhood into our time in the band, and it was gonna be a story about where we are today," Nick Jonas said on the show. "With separate lives, doing separate things — Joe with DNCE, me with my solo stuff."
"But during [filming and production] we started to realize that there was a magic that we felt like we were missing," Nick said. "So the process was basically just [us saying], 'Why don't we give this a another shot?'"
The documentary the brothers are planning will be released on Amazon Prime about their return, according to Aol.com.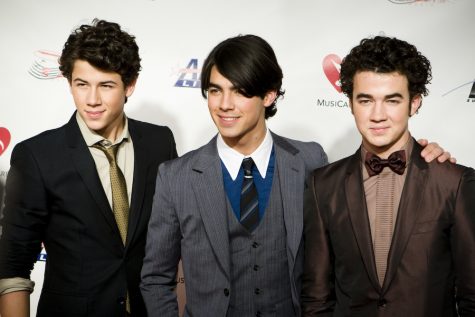 "Amazon Studios announced on Monday that it has teamed up with the band, Philymack, and Federal Films, a division of Republic Records, for a documentary detailing the brothers' recently-launched comeback to music," Aol said.
The documentary has yet to have a release date, however, the brothers' partnership was thought out.
"In releasing this documentary we wanted to make sure we partnered with an innovative platform, like Amazon, that could reach our fans around the world."
The Jonas Brothers are planning on releasing more music, as well as planning tour dates along with their documentary.